Safety Integrity Level (SIL)
In the safety sector, products and systems must be certified on the basis of the IEC 61508:2010 standard. This standard essentially defines aspects such as the content of the company quality system in terms of the Functional Safety Management System (FSMS).
The IEC 61508:2010 standard introduces the concept of Safety Integrity Level (SIL), a quantitative unit of measurement certified to establish the integrity level of electrical, electronic and programmable electronic safety-related systems over their entire life cycle, from analysis to production and finally operation. It defines four SIL levels, from SIL1 to SIL4: the greater the SIL, the lower the probability that the system will be subject to dangerous failures that compromise the required safety function. The SIL is therefore a measure of the reliability of the safety system and is obtained only through the 'proven-in-use' method, based on the degree of reliability and low error rate of a minimum number of systems that are installed and operational.
To ensure that a system achieves a particular SIL class, each element linked to a given safety function must comply with the requirements determined for that SIL class: if even one of the elements linked to a safety function were to be classified as a lower SIL class, the entire system would be classified under the SIL class achieved by that element. ORS systems are broken down into the following safety-related elements, with each being assigned a given SIL level:
Oxygen sensors
Control system
I/O modules
Oxygen-reduced atmosphere generators
Distribution valves
An analysis of the reliability of plant units, mechanisms or systems with safety implications (namely those that present risks for people, the environment and property) is required more and more often, for example by the recent ISO 20338:2019 standard. This is therefore an effective and internationally recognised method of guaranteeing and demonstrating the safety level of an ORS system.
Extract from our IEC 61508:2010 certificate, which represents the approach for obtaining SIL-3.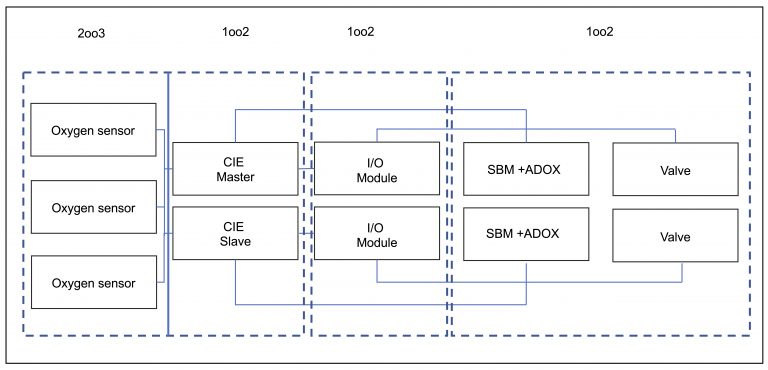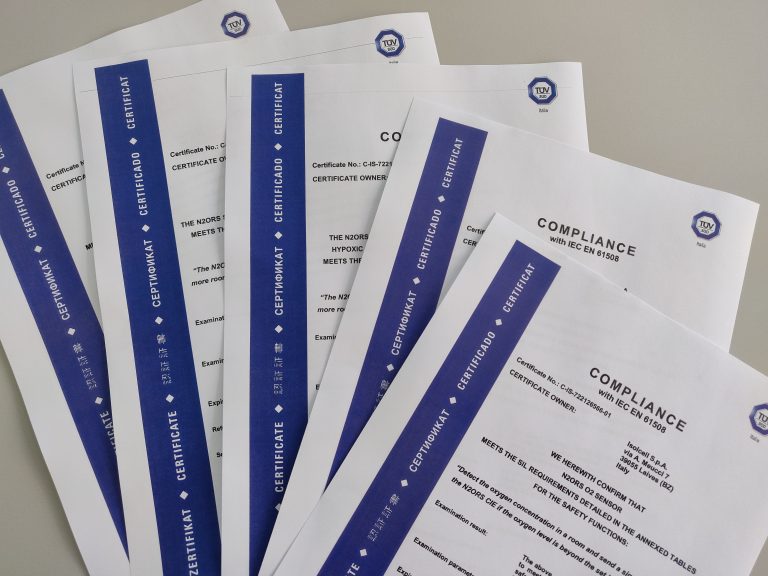 Isolcell's certificates SIL-3 
For more information about our products